Kashiwagi Yuki




Series:
AKB48 Murder Mystery
First Appearance:
File 3
Last Appearance:
File 5
Number of Episode
Appearances:
4 (Files 3-5, and Testimony File)
Actor:
Kashiwagi Yuki
Yukirin's Testimony

00:17

Kashiwagi Yuki
"Rena-chan, then Yuko-chan, whose doing could this be? Oh, that's right, it was raining outside today. This is probably my doing. I'm a pretty famous rain woman, after all."
―Kashiwagi Yuki's Testimonial
Kashiwagi Yuki (柏木由紀, Kashiwagi Yuki?), nicknamed Yukirin (ゆきりん, Yukirin?), is the Captain and Mother figure of Team B. Also known as The Queen of Handshake Events, she is one of the primary characters in AKB48 Murder Mystery series. She is based on and is portrayed by Kashiwagi Yuki.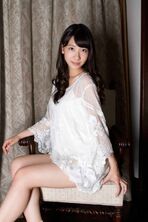 Manga Version
"And this is our mom, Team B leader, Kashiwagi Yuki! So I'm not afraid of others' attacks!"
―Mayuyu introduces Yukirin
Ad blocker interference detected!
Wikia is a free-to-use site that makes money from advertising. We have a modified experience for viewers using ad blockers

Wikia is not accessible if you've made further modifications. Remove the custom ad blocker rule(s) and the page will load as expected.